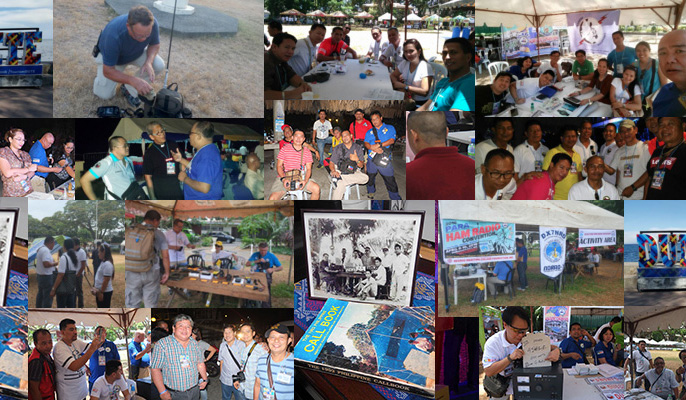 Callsigns
If you have taken the amateur radio examination, CLICK HERE FOR THE RESULTS.
To view the guidelines in the Issuance of Special Permits for the Use of Vanity Call Signs and Special Event Call Signs in the Amateur Radio Service, CLICK HERE FOR DETAILS.
---
DX1PAR
DX- prefix, 1 - amateur district/region, PAR - suffix
The standard format for Philippine callsigns is 2×3 – where 2 stands for the prefix letters (4D-4I or DU-DZ), and 3 stands for the suffix letters, both of which are assigned and regulated by the National Telecommunications Commission. A suffix can have as much as three (3) characters, and as little as one (1).
Prefixes
The NTC assigns prefixes depending on the privileges of the amateur license or for special events:
Special events (may only be used within a specified duration)- 4D, 4E, 4G, 4H, 4I
Class A (Extra Class) – 4F, DU
Class B (General Class) – DV
Class C (Technician Class) – DW
Club Stations - DX, DZ
Class D (Foundation Class) – DY
Districts
A district number is assigned to a station depending on its location. The Philippines is divided into nine (9) separate amateur districts.
National Capital Region, Region IV
Region I, Region II
Region III
Region V
Region VII
Region VI
Region VII
Region IX, Region XII
Region X, Region XI
A special event station may also be issued a district number different from those listed above (e.x. 100).