News & Events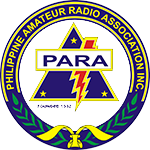 PARA Comelec Resolution 2016-3
As the elections have already started, and to prevent electioneering, all election related matter shall not be allowed on the PARA 2016 FB group. Only Comelec and members of the Comelec may post about election matters.
Should you have any concerns on the elections, please address them to the Comelec (comelec@para.org.ph) or to the Board (para1932@gmail.com).
The administrators of the PARA2016 FB page are requested to enforce this resolution.